Quality Electrical Services
Proudly Serving Greater Atlanta Metro Area
Unparalleled Electrical Service in Atlanta
Electricians Who Get the Job Done Right
For all of your electrical needs, call Aardvark Electric, Inc. Our insured, and professionally trained electricians will arrive on time, in fully stocked trucks for safe, clean, and efficient service. Our family-owned business is dedicated to providing reliable, and high-quality electrical service to residential properties in Atlanta and surrounding areas. Whether you need a lighting glow up, or an emergency electrical repair, our electricians have you covered.
All our work comes with upfront pricing and is backed by a 100% satisfaction guarantee to ensure your project goes above and beyond your expectations. Once your service is complete, we don't leave you in the lurch either. Our Aardvark representatives genuinely care about your satisfaction, and will call you after your service to ensure everything is performing perfectly. For certified, background-checked, and drug-tested technicians, who are committed to excellence, contact Aardvark Electric today for all your electrical needs.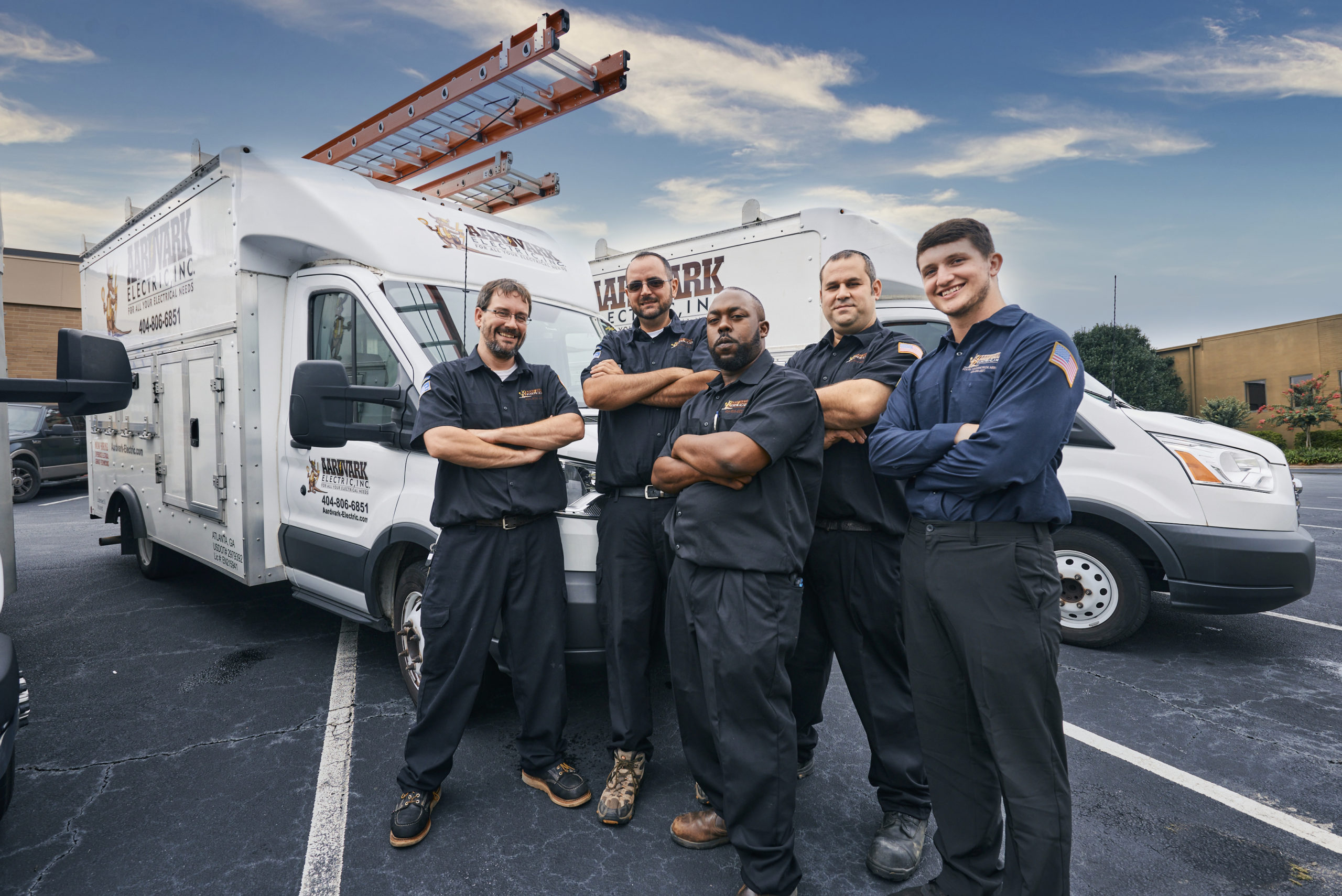 Call our team today at (404) 882-9917 for the best electrical services in Atlanta.
How Can We Help You?
Find the Service You Need
$40 OFF
Ring Floodlights
Terms & Conditions May Apply.
1 coupon per customer.
Valid from Dec 28, 2020 – Feb 28, 2021
We Are the Brightest Choice
Learn What Aardvark Electrical is Doing For You
Emergency Services
Same-Day Service
Satisfaction Guaranteed
Family Owned & Operated
Up-Front Pricing
Professionally Trained
Wire You Waiting? Schedule Your Appointment Today!
Fill out this form or call us at
(404) 882-9917 to get started.
Golden Reviews for Golden Service
Read Reviews
"He was very efficient and mindful of my tight schedule, which meant a lot! He was sure to clean up after himself"
– Happy Customer
"Something the inspector missed was pointed out and easily corrected which makes me feel secure in the knowledge that I chose the best company for my needs."
– Satisfied Customer
"Aardvark Electric responded promptly and professionally to our minor emergency. Elie was great from start to finish"
– Thankful Customer
Join the Aardvark Team!
We're growing our electrical team. If you're looking to join a quality team that cares and you can provide the best service, apply today!