Expert Electrical Panel Replacement Services in Atlanta
Your electrical panel is the backbone of your home electrical system. It pumps out power and directs it to every room in your home. All of your lighting and every electrical device you own relies on this panel, even though it just looks like a simple box of switches hidden away in some corner. Your electrical panel controls how much electricity your home can handle. Over time, natural wear and tear, and the increasing demands of modern electronics, can decrease the efficiency of your panel, making an electrical panel replacement necessary. 
If your electrical panel is no longer working how you need it to, or if it's getting up there in age, it may be time for an electrical panel replacement from Aardvark Electric. Our team of expert electrical contractors has been providing Electrical Panel Replacement in Atlanta and the surrounding areas since 2012. Your complete satisfaction is our #1 goal, and we can complete your electrical panel upgrade or repair quickly and easily, so you don't have to worry.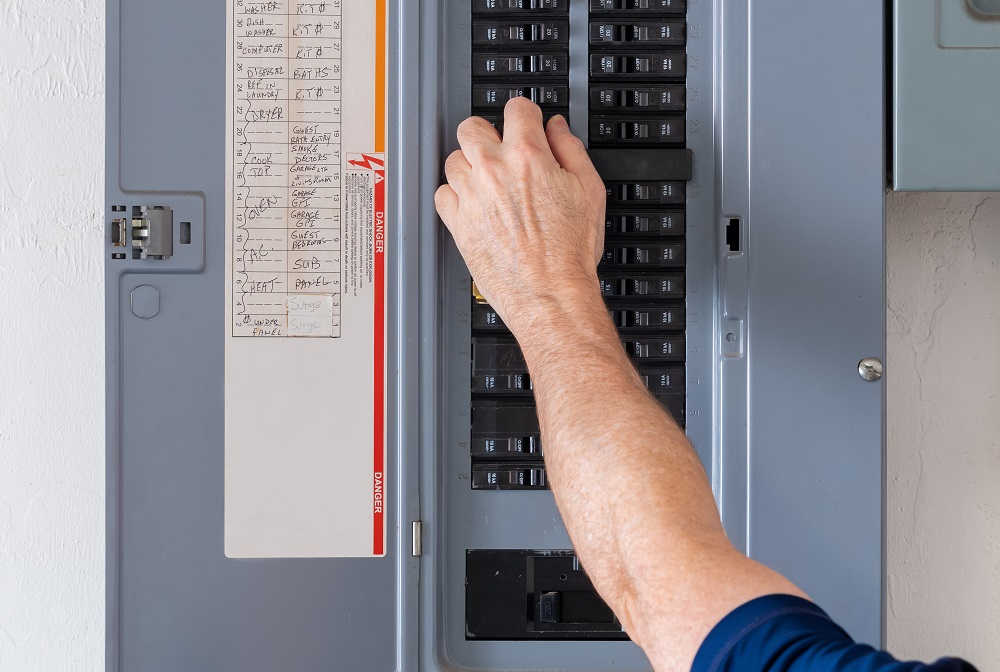 For more information on our electrical panel replacement services or to schedule an appointment with one of our electricians, contact us online or give us a call today at (404) 806-6851.
Our Electrical Panel Repair Services
A full electrical panel replacement is not always necessary. If your electrical panel is younger or not experiencing frequent issues, we can perform electrical panel repair services in no time. This may include rewiring your panel to improve safety or replacing or adding circuits to improve efficiency and increase your power. 
No matter the issue, our team of expert electrical contractors is here to handle your repairs from start to finish. When repairs aren't possible, we'll recommend electrical panel replacement and support you through the entire process.
Trusted Electrical Panel Replacement Services
When repairs aren't possible, you'll need electrical panel replacement. It can be hard to tell the difference between an electrical panel that needs replacement and one that only needs repairs, so here are some telltale signs it's time to upgrade your circuit breaker panel:
Age (over 25 years old)

Burning smells

Frequent breaker tripping

Outlets not working

Warm equipment

Rust on your electrical panel

Lights flicker or dim when you plug something in
Visible damage on your panel and adding a new, large appliance to your house are other reasons to upgrade your equipment.
Can I Do It Myself?
Our professional opinion is no. You should never attempt to fix your electrical panel on your own, as it's far too easy to make dangerous mistakes. Instead, reach out to our trusted team at Aardvark Electric. We will inspect your electrical panel and prioritize your safety. If repairs are necessary, we can complete them easily. If you've noticed any of the above signs, it's likely you'll need an electrical panel replacement. 
We offer a variety of electrical panels and can help you pick out the perfect one for your home. It's important we install a home circuit breaker panel that can withstand your energy needs and won't fail you in the future. 
Based on the size of your home and your energy needs, we'll fit you with the perfect circuit breaker panel for your house, so you'll know you can rely on your electrical system to power your devices and keep the lights on. 
Benefits of an Electrical Panel Upgrade
Even if your home circuit breaker panel seems to be working fine, the power your home demands may be more than it can handle. This means you may experience unexpected failures or outages. 
Additionally, an electrical panel that can't stand up to your needs poses a safety risk for your home. One of the primary causes of electrical fires is an overloaded electrical panel, so it's essential you have the right one for your house. 
While an electrical panel upgrade will cost you upfront, there are a lot of benefits, including:
Increased home safety

More consistent power

Electricity you can rely on

Extra circuits to power all of your electronics
If your circuit breaker panel can no longer meet your needs, give our team at Aardvark Electric a call. We'll complete your installation quickly and keep you in the know every step of the way.
Call Us Today for Electrical Panel Replacement in Atlanta
Do you need an electrical panel replacement in Atlanta or the surrounding areas? Contact the team at Aardvark Electric today. As a trusted electrical contractor, we have been proudly serving Atlanta and the surrounding areas since 2012, and we look forward to performing your electrical panel replacement and keeping your lights on!
For more information on electrical panel replacement, or to schedule a service with one of our electricians, contact us online or give us a call at (404) 806-6851. Our electrical professionals are standing by to assist you.
We Are the Bright Choice
Learn What Aardvark Electric is Doing to Bring the Highest Quality to Your Home

Emergency Services
Family Owned & Operated
Same-Day Service
Up-Front Pricing
Satisfaction Guaranteed
Professionally Trained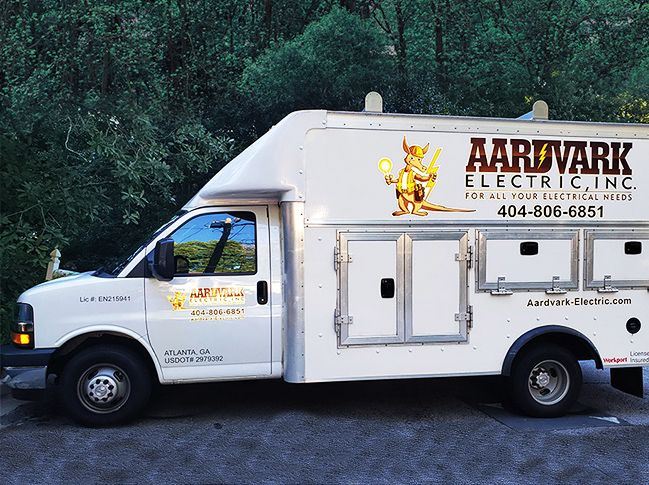 Request Your Service Today

Our team is here to help with all of your electrical needs!
Glowing Reviews
Read What Our Customers Are Saying About Our Service

Great Job
"He was very efficient and mindful of my tight schedule, which meant a lot! He was sure to clean up after himself"
- Happy Customer
We will not hesitate to call Aardvark in the future!
"Aardvark Electric responded promptly and professionally to our minor emergency. Elie was great from start to finish"
- Thankful Customer
Goes Above & Beyond
"Something the inspector missed was pointed out and easily corrected which makes me feel secure in the knowledge that I chose the best company for my needs."
- Satisfied Customer
Flip the Switch
Schedule your service by filling out this form or calling our office at (404) 882-9917.