Electrical Outlet and Switch Installation Services
Do you have electrical switches or outlets in your home that are not working properly? Would you like to upgrade some of your outlets to GFCI electrical outlets in order to enhance safety in high-risk areas, such as your bathroom, kitchen, or laundry room? If you need a trusted electrician for electrical outlet and switch installation services in the Atlanta, GA area, Aardvark Electric is here to help!
Aardvark Electric has everything you need for your electrical projects, including state-of-the-art electrical outlets and light switches. We proudly ensure safety, functionality, and reliability with professional outlet and switch repair, replacement, installation, and maintenance services in Atlanta, GA. and the surrounding areas.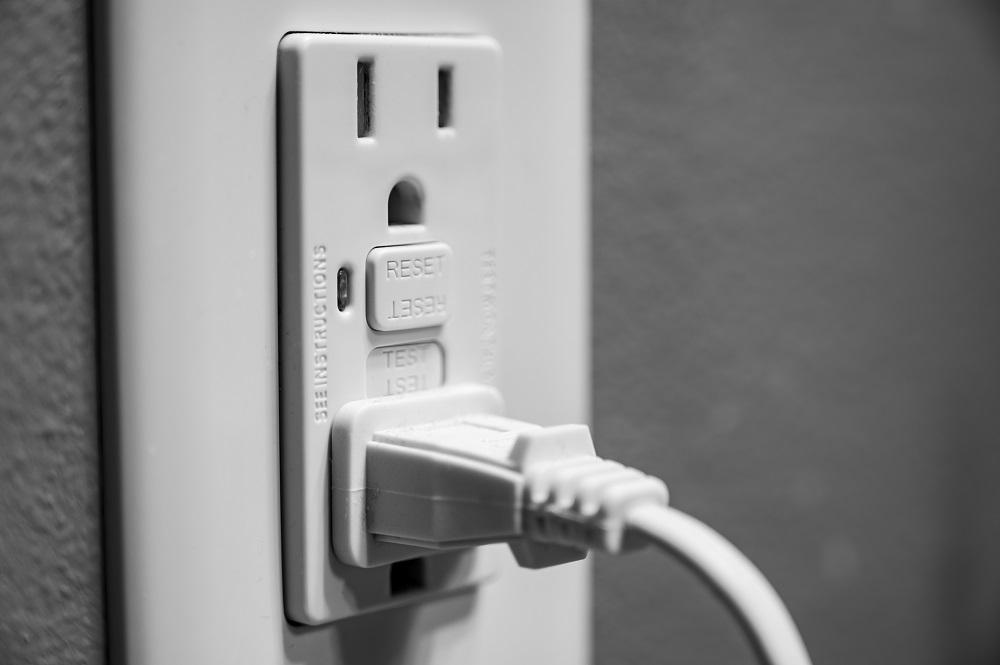 Contact us online or give us a call at (404) 806-6851 for more information on our electrical outlet and switch installation services or to schedule an appointment with one of our electricians in the Atlanta, GA area.
Electrical Outlet Not Working? Call Us
Aardvark Electric is a full-service company that provides comprehensive electrical outlet and switch installation. Whether you need us to replace a faulty electrical outlet, install electrical switch wiring throughout an entire property, or anything in between, our friendly professionals are always up to the task. 
Some of the items that we install, repair, replace, or maintain include:
Dimmer switches

Light timers

Fan controls

Outlet and switch plates

Wireless switches

Motion-activated light control

USB outlets

GFCI electrical outlets
Don't see the item you need repaired or installed listed above? Don't worry, if it runs on electricity and is used for residential applications, there is a good chance that we can assist. To find out, simply give us a call and speak to one of our experienced electricians. We look forward to serving you!
Signs You Need Electrical Outlet Installation Services
The electricity that faithfully serves us 24/7 can also be extremely dangerous, causing more than 50,000 house fires each year. Unfortunately, these fire dangers are often hidden behind walls, which is why it's important to be proactive about electrical safety.
In order to help you guard against these dangers, we have outlined some common signs that you need electrical outlet and switch installation or repair services. If you notice any of the following issues, unplug any appliances that are connected to the faulty outlet and discontinue use immediately:
Strange and unfamiliar odors that may indicate burning of plastic or other components

Outlets and switches that are warm or visibly sparking

Buzzing sounds that may indicate loose prongs, aging wires, or other connection issues

Flickering lights that typically indicate a power surge

GFCI electrical outlets that trip frequently

Broken switches or loose outlets
While some of the examples above may seem minor, they can indicate a more serious problem with your home's electrical components. That is why you should contact your local, family-owned electrical professionals at Aardvark Electric. We can generally provide same-day service and will quickly respond to determine the root cause of your electrical issue.
GFCI Electrical Outlet Repairs and Replacements
GFCI or ground-fault circuit interrupter outlets should be installed in certain high-risk areas, including bathrooms, kitchens, and basements. These outlets are easily identifiable as they have reset and test buttons on their faces. The purpose of a GFCI outlet is to prevent you from suffering an electric shock in a wet environment.
While modern building codes require that GFCI outlets be installed in outdoor areas, bathrooms, and kitchens, older homes may not have been updated with these modern devices. If you do not have GFCI outlets in these key areas of your home, you are exposing yourself and your loved ones to undue risk.
Fortunately, the team at Aardvark Electric offers GFCI electrical outlet installation services. We can quickly outfit your home with GFCI electrical outlets so that you and your family are safe while using appliances in these high traffic areas.
Why DIY Is Not Such a Bright Idea
While there are many home projects that are safe to do yourself, electrical outlet wiring is not among them. If mishandled, electrical wiring can endanger you and your loved ones. Not only are you exposing yourself to the risk of electrocution, but you can also start a fire inside the walls of your home.
Instead of attempting a haphazard DIY electrical light switch wiring project, let the professional electricians at Aardvark Electric help. We provide Atlanta residents with quality electrical outlet and switch installation services at a fair price. Our team will even offer a free quote before taking on any project.
Fast and Reliable Electrical Outlet and Switch Installation Solutions
Aardvark Electric is committed to providing our valued customers with the best service experience possible. That is why we always offer upfront pricing and free quotes on all of our services, including electrical outlet and switch installations. When you contact us, we will carefully review the details of your project. One of our friendly team members will then provide you with a detailed quote so that you know exactly what you are paying for.
Aardvark Electric not only provides upfront pricing, but we can often offer same-day service visits. Our mission is to rapidly give you access to the professional electrical services you need at an honest price.
Contact Us for Electrical Outlet and Switch Installation
As you can see, Aardvark Electric is the clear choice for all of your electrical outlet and switch installation needs in Atlanta, GA. Find out why our past customers rave about their experiences with Aardvark Electric. Give us a call today, and let's discuss how we can help you with all of your electrical service needs. 
For more information on our electrical outlet and switch installation services in the Atlanta, GA area, or to schedule a service with one of our professional electricians, contact us online or give us a call at (404) 806-6851. We are standing by to assist you.
We Are the Bright Choice
Learn What Aardvark Electric is Doing to Bring the Highest Quality to Your Home

Emergency Services
Family Owned & Operated
Same-Day Service
Up-Front Pricing
Satisfaction Guaranteed
Professionally Trained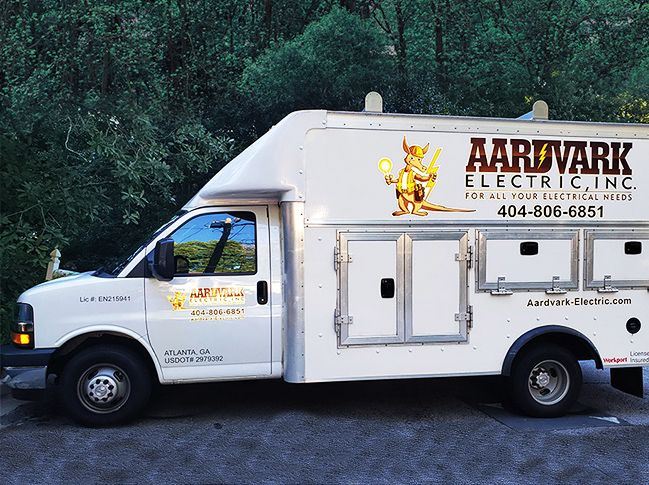 Request Your Service Today

Our team is here to help with all of your electrical needs!
Glowing Reviews
Read What Our Customers Are Saying About Our Service

Great Job
"He was very efficient and mindful of my tight schedule, which meant a lot! He was sure to clean up after himself"
- Happy Customer
We will not hesitate to call Aardvark in the future!
"Aardvark Electric responded promptly and professionally to our minor emergency. Elie was great from start to finish"
- Thankful Customer
Goes Above & Beyond
"Something the inspector missed was pointed out and easily corrected which makes me feel secure in the knowledge that I chose the best company for my needs."
- Satisfied Customer
Flip the Switch
Schedule your service by filling out this form or calling our office at (404) 882-9917.