Outlets, Light Switches, and Dimmer Services in Atlanta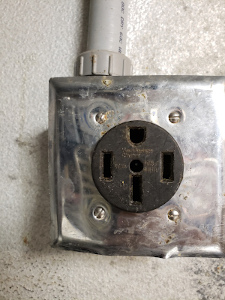 Aardvark Electric, Inc. has everything you need for your electrical projects, including state-of-the-art electrical outlets and light switches. We proudly ensure safety, functionality, and reliability with professional outlet and switch repair, replacement, installation, and maintenance services in Atlanta and the surrounding areas.
We install, repair, replace, and maintain the following systems:
Dimmer Switches
Wireless Switches
Light Timers
Motion-Activated Light Control
Fan Controls
USB Outlets
Outlet and Switch Plates
GFCI/AFCI Protection
For exceptional electrical services, call our Atlanta electrical outlet repair team today at

 

(404) 882-9917.
Signs of Electrical Problems with Outlets and Switches
The electricity that faithfully serves us 24/7 can also be extremely dangerous, causing more than 50,000 house fires each year. Unfortunately, these fire dangers are often hidden behind walls, which is why it's important to be proactive about electrical safety.
If you notice any of these common signs of electrical danger, unplug anything connected to the outlet, turn off power to the circuit at the service panel, and don't use the circuit until a qualified electrician has inspected it.
Strange and unfamiliar odors

 can indicate burning plastic and other components.

Warm or sparking outlets and switches

 

can indicate excessive heat build-up.
Buzzing sounds

 

can indicate loose prongs, aging wiring, and other instances that can cause electricity to "jump."
Flickering lights

 

often indicate a power surge, which can damage anything that is plugged into your electrical system. It may be time to upgrade your electrical system.
Broken switches and loose outlets

 

can indicate loose wiring and other potential electrical hazards.
Tripped GFCI and AFCI breakers or outlets

 

should be inspected every 30 days. They protect you from electrical shocks and fires. If your GFCI and AFCI protection aren't working properly, contact an electrician.
Frequently tripping breakers

 

often means your circuit is experiencing a simple overload, but if it happens repeatedly, contact an electrician as soon as you can.
Too many extension cords

 

usually indicate a lack of outlets and switches. Extension cords should never be used as a permanent solution. If you need additional electrical access, contact a qualified electrician.
Outlets and switches plug us into the electrical system, but like everything else, they can develop problems. Unfortunately, these problems can be deadly.
Ensure a safe and efficient electrical system for your Atlanta home or business by contacting the experts at Aardvark Electric, Inc. We can troubleshoot and fix your toughest electrical problems, increasing safety and saving your money in the process. Contact us today to learn more about your outlet and switch options.
We Are the Bright Choice
Learn What Aardvark Electric is Doing to Bring the Highest Quality to Your Home

Emergency Services
Family Owned & Operated
Same-Day Service
Up-Front Pricing
Satisfaction Guaranteed
Professionally Trained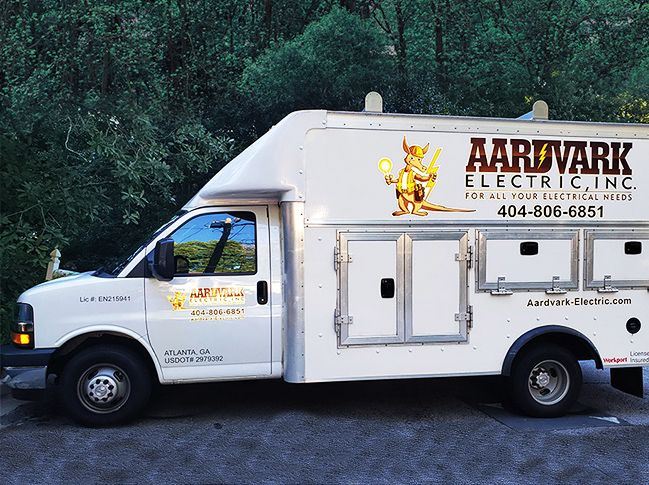 Request Your Service Today

Our team is here to help with all of your electrical needs!
Glowing Reviews
Read What Our Customers Are Saying About Our Service

Great Job
"He was very efficient and mindful of my tight schedule, which meant a lot! He was sure to clean up after himself"
- Happy Customer
We will not hesitate to call Aardvark in the future!
"Aardvark Electric responded promptly and professionally to our minor emergency. Elie was great from start to finish"
- Thankful Customer
Goes Above & Beyond
"Something the inspector missed was pointed out and easily corrected which makes me feel secure in the knowledge that I chose the best company for my needs."
- Satisfied Customer
Flip the Switch
Schedule your service by filling out this form or calling our office at (404) 882-9917.