Meter Base Services
You might not think about your meter base much, but it's an integral part of your home's electrical system. It's the protective casing that houses your electrical meter, which is used to track your power consumption and determine how much power you've used. The expert electricians at Aardvark Electric provide a variety of meter base services in the Atlanta, GA area.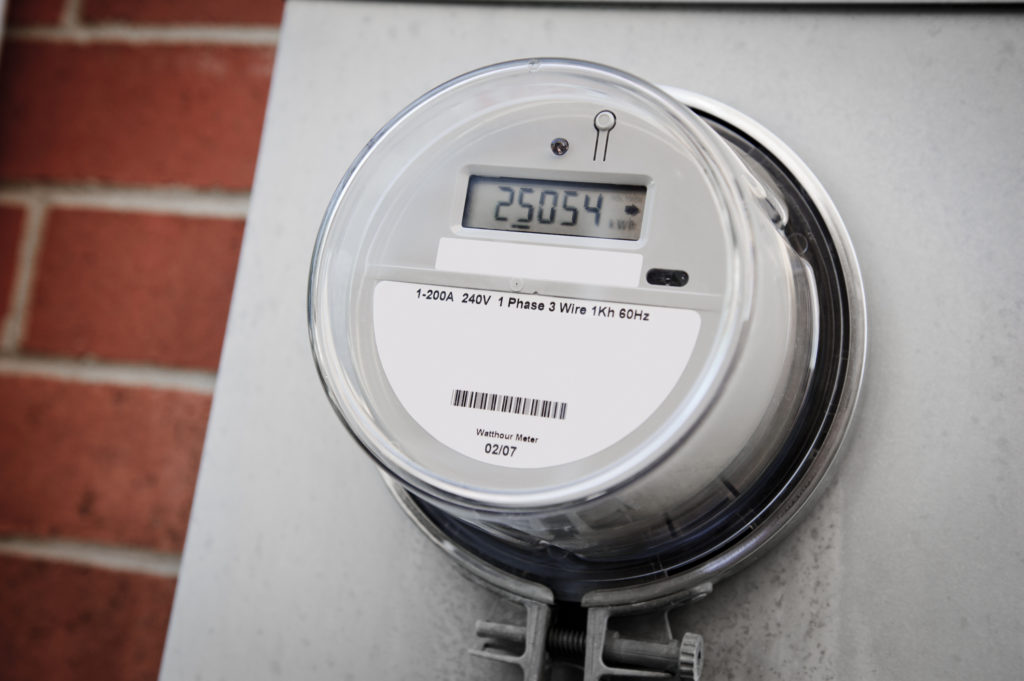 For more information on our meter base services or to schedule an appointment with one of our professional electricians, contact us online or give us a call today at (404) 806-6851.
Why Does Your Meter Base Matter?
Without your electrical meter base, your electrical company can't get a reliable reading on the power you've used. Unfortunately, there will be steep penalties in most cases if they can't tell what your usage rate is. This is also because a broken or breached electrical meter base might have been tampered with, not just damaged by the elements.
Of course, protecting your meter base from the elements is one of the most important factors in any meter base installation. You don't want rain contacting the electrical components inside. This can cause the meter to stop working or cause the same kind of trouble getting any other electronics connected to your electrical system would.
Meter Base Replacement in Atlanta
While most meter bases are very durable and long-lasting, you'll eventually need a meter base replacement due to damage or just regular wear. While they can sometimes be repaired, replacement is often the best option if:
The meter base is old or outdated

. Older meters are likely to break down again soon enough even when repaired, so a new electric meter installation could be in order.

Your meter base isn't up to code.

Every meter base has standards it has to meet for the specific county or utility company. If so, you'll need a meter base replacement.

You're upgrading your electrical service

. If you're increasing from a 100-amp to 200-amp service, there's a chance you're going to need a new electric meter installation.

You're upgrading your electrical panel.

If you're replacing or installing a new electrical panel, you might need a new meter base installation to go along with it.

The meter base is heavily damaged

. Whether from vandalism, an accident, or severe weather, your meter base can become damaged. When it does, a replacement is often the simplest choice.
No matter what the reason for your meter base replacement, you can count on the professional electricians at Aardvark Electric to get the job done right. We'll be happy to go over your options and give you a reliable quote on any meter base services in Atlanta.
Meter Base Services Maintenance
Like with any other electrical components, the best way to keep your meter base in working order is to go with reliable meter base maintenance. The meter base services we offer at Aardvark Electric can prevent many common issues that you could find yourself dealing with later on.
In fact, your meter base could be responsible for some of the issues you're seeing in your home. Affected wiring and connections in your electrical meter base could be causing problems like flickering lights in your home. The meter box connection can become damaged like any other, so it's something to look into if you have unexplained electrical issues.
If you're having any trouble with your home's electrical system, the team at Aardvark Electric can quickly get to the bottom of it. Whether it requires meter base services or any of our other electrical expertise, you can count on us to get your electrical system running as good as new.
Meter Base Services in Atlanta
Whether you need meter base installations, replacements, repairs, or maintenance here in Atlanta, Aardvark Electric can ensure that you get the quality service you need. Our meter base services are always carried out following all local requirements so that your meter base is up to all state, county, and utility company standards.
You can count on the professional electricians at Aardvark Electric for quality work every time. We're fully committed to your satisfaction and have been delivering quality electrical services to the people of Atlanta since 2012. We handle electrical services of all kinds, with no job being too big or too small. Regardless of what type of electrical services you need, you can call Aardvark Electric today for professional service from licensed electricians.
Contact us today or give us a call at (404) 806-6851 for more information on our meter base services or to schedule an appointment. Our electrical professionals are standing by to assist with all of your electrical needs.
We Are the Bright Choice
Learn What Aardvark Electric is Doing to Bring the Highest Quality to Your Home

Emergency Services
Family Owned & Operated
Same-Day Service
Up-Front Pricing
Satisfaction Guaranteed
Professionally Trained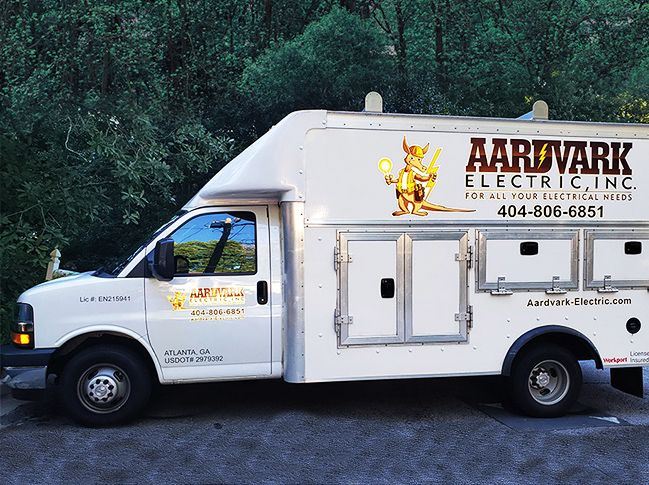 Request Your Service Today

Our team is here to help with all of your electrical needs!
Glowing Reviews
Read What Our Customers Are Saying About Our Service

Great Job
"He was very efficient and mindful of my tight schedule, which meant a lot! He was sure to clean up after himself"
- Happy Customer
We will not hesitate to call Aardvark in the future!
"Aardvark Electric responded promptly and professionally to our minor emergency. Elie was great from start to finish"
- Thankful Customer
Goes Above & Beyond
"Something the inspector missed was pointed out and easily corrected which makes me feel secure in the knowledge that I chose the best company for my needs."
- Satisfied Customer
Flip the Switch
Schedule your service by filling out this form or calling our office at (404) 882-9917.