Electric Vehicle (EV) Charger Installation Services in Atlanta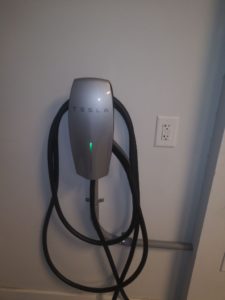 There are many different options when it comes to EV charging stations. Our master electricians at Aardvark Electric, Inc. will help you choose the best, most cost-effective EV charger installation for your needs.
Here are some things to take into consideration when purchasing a charger for your home:
Levels:

 

Most residential chargers are either Level One or Level Two. Many vehicles come with a Level 1 charging station. Often called the slow or trickle charger, these stations plugs in directly to a standard outlet and take about 20 hours for a full charge. For a faster charge, a Level 2 charging station is ideal. This station provides a full charge in as little as 3 hours.
Installation:

 

You can choose between a mobile and permanent EV charger. Plug mobile chargers into different 120- and 240-Volt outlets. Permanent chargers can be installed indoors or outdoors, and an experienced electrician can help you choose and install the right model for you.
Amperage:

 

Most Level 2 charging stations range in power from 30Amps to 80Amps. Around 30Amps is perfectly suitable for one car, but you might want to install a higher Amp charger for multiple cars or larger vehicles.
Cord length:

 

Take cord length into consideration when choosing your charging station. Longer cord lengths allow charging stations to be installed closer to the service panel, potentially leading to installation savings. Choosing a longer cord also allows for extra operational flexibility and convenience.
EVSE Installation and Replacement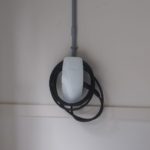 Plugin safely and efficiently with professional Electric Vehicle Supply Equipment (EVSE) from Atlanta's most trusted electrician, Aardvark Electric, Inc. Professional, compliant installation is crucial for the safety and reliability of your EV charging stations. You may need to replace your EV charging unit every 10 years. Let the experts at Aardvark Electric, Inc. help you choose the perfect EV charging station for your Atlanta home or business. All of our EV chargers are safely tested and certified.
With proper installation, good habits, and professional maintenance, you can avoid the need for premature replacement. Ensure your EV charging station is installed according to the highest standards by relying on the high-quality design and installation services from Aardvark Electric, Inc.
We Are the Bright Choice
Learn What Aardvark Electric is Doing to Bring the Highest Quality to Your Home

Emergency Services
Family Owned & Operated
Same-Day Service
Up-Front Pricing
Satisfaction Guaranteed
Professionally Trained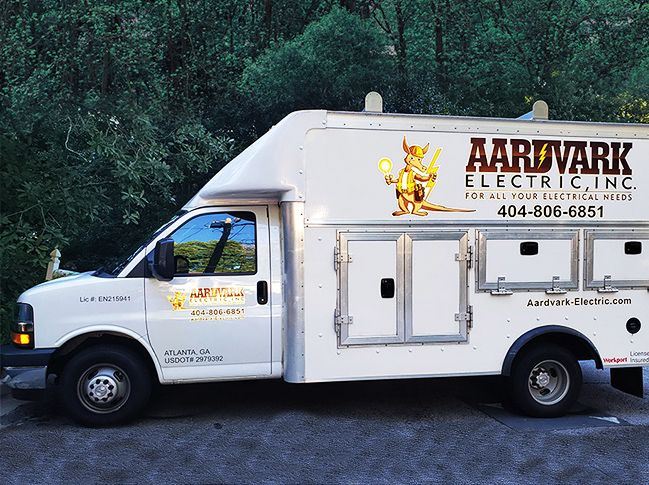 Request Your Service Today

Our team is here to help with all of your electrical needs!
Glowing Reviews
Read What Our Customers Are Saying About Our Service

Great Job
"He was very efficient and mindful of my tight schedule, which meant a lot! He was sure to clean up after himself"
- Happy Customer
We will not hesitate to call Aardvark in the future!
"Aardvark Electric responded promptly and professionally to our minor emergency. Elie was great from start to finish"
- Thankful Customer
Goes Above & Beyond
"Something the inspector missed was pointed out and easily corrected which makes me feel secure in the knowledge that I chose the best company for my needs."
- Satisfied Customer
Flip the Switch
Schedule your service by filling out this form or calling our office at (404) 882-9917.