EV Charger Installation in Atlanta, GA
Aardvark Electric is Atlanta's top choice for EV charger installation services. If you have an electric car, an EV charging station in your home will provide safety and convenience. Our experts install EV chargers in Atlanta homes with upfront pricing, possible same-day service, and guaranteed work. 
For more information on EV charger installation or to schedule an appointment with one of our electricians, contact us or give us a call today at (404) 806-6851.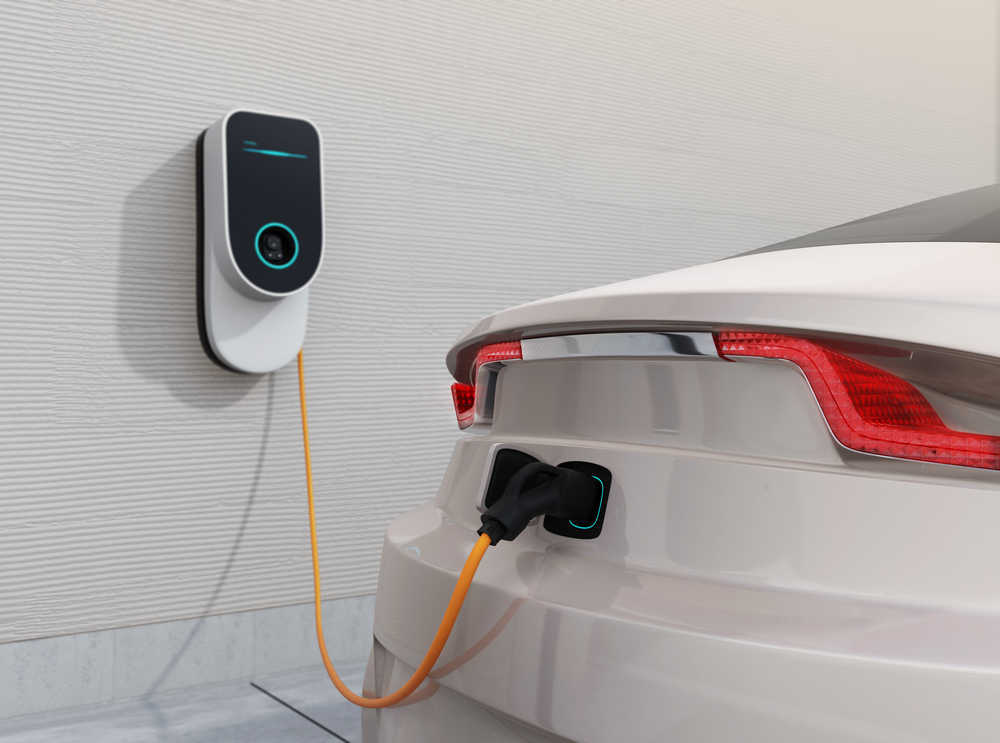 EV Charger Servicing and Installation
The electrical experts at Aardvark Electric offer a selection of EV home charger options with convenient features and advanced charging capabilities. Trust our team to install an EV charger in your home as part of our professional residential electric vehicle charger installation and service. 
Levels of EV Home Charger Devices
There are three different levels of electric vehicle charging devices available. Choosing  the best EV charger installation depends on various factors. The three types of EV chargers are:
Level 1 Charger – Comes standard with new vehicle purchases

Level 2 Charger – Much faster than Level 1

Level 3 Charger – Industrial chargers (not available for home use)
The best home EV charger for you depends on your driving habits. Some people who don't drive often may get by with a Level 1 charger. If you drive many miles each day or drive frequently, you'll likely need Aardvark Electric to install a Level 2 charger for you.
Level 1 EV Chargers
Professional EV charger installation in Atlanta starts with Level 1 chargers. This type of electric vehicle charger comes standard with most electric vehicles and plugs into any standard three-prong outlet. As you might guess, this type tends to provide a very slow charge to vehicles. 
The best use for a Level 1 EV home charger is overnight use. Depending on your vehicle, a Level 1 charger can take 20 hours or more to charge a car battery. If this doesn't suit your lifestyle, you might think about upgrading to a Level 2 EV charger.
Level 2 EV Chargers
The Level 2 EV charger is more advanced than a Level 1. It requires its own dedicated 240-volt circuit, which our experts must install properly in your garage. These Level 2 EV chargers do the job much faster, only requiring about three hours to charge a vehicle. 
While a Level 1 charger is still often included as standard with new electric vehicle purchases, an increasing number of manufacturers are now including Level 2 EV chargers instead. This is one of the most common types of EV charger installation that we install for customers.
Level 3 EV Chargers
The Level 3 charging station is the type you typically see in use at public charging locations. These powerful chargers can give a car battery enough power in just 30 minutes to drive about 150 miles. 
However, these standalone devices are not available to homeowners because of the industrial-level power draw. They are also prohibitively expensive. With that being said, you could have one installed at the site of an industrial building you own.
What to Expect with EV Home Charger Installation
When you call out the professionals at Aardvark Electric to install an EV charger in your garage, we will:
Perform a full inspection of the job site and equipment

Upgrade the electrical system at the installation site

Install a new dedicated 40-amp 240-volt circuit with 8-AWG wiring

Install all equipment per the manufacturer's specifications

Confirm installation conforms to all National Electrical Code requirements

Ensure installation meets all local code and permit requirements

Verify that equipment is functioning properly with a start-up inspection
In addition, our team will always make sure you know all about your new EV home charger before we leave your home. We will provide you with information about your new charger's features, correct usage, limitations, warranties, and maintenance requirements.
100% Satisfaction Guaranteed with Aardvark Electric EV Charger Installation
If you are the owner of an electric vehicle, an EV home charger installation isn't a luxury–it's a necessity. In order to have the installation job done safely, correctly, and affordably, you need Aardvark Electric on your team. 
We guarantee our work, so you always have peace of mind and confidence in your investment. We also offer financing, so you can get the best home EV charger for you, no matter the cost. Contact us online or give us a call today at (404) 806-6851 to schedule an appointment.
We Are the Bright Choice
Learn What Aardvark Electric is Doing to Bring the Highest Quality to Your Home

Emergency Services
Family Owned & Operated
Same-Day Service
Up-Front Pricing
Satisfaction Guaranteed
Professionally Trained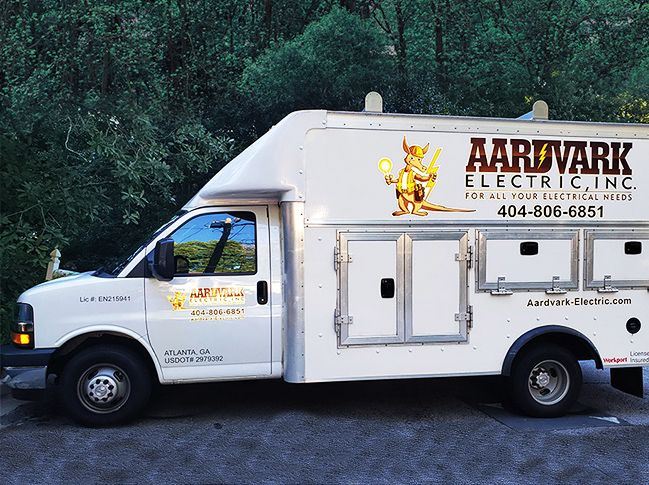 Request Your Service Today

Our team is here to help with all of your electrical needs!
Glowing Reviews
Read What Our Customers Are Saying About Our Service

Great Job
"He was very efficient and mindful of my tight schedule, which meant a lot! He was sure to clean up after himself"
- Happy Customer
We will not hesitate to call Aardvark in the future!
"Aardvark Electric responded promptly and professionally to our minor emergency. Elie was great from start to finish"
- Thankful Customer
Goes Above & Beyond
"Something the inspector missed was pointed out and easily corrected which makes me feel secure in the knowledge that I chose the best company for my needs."
- Satisfied Customer
Flip the Switch
Schedule your service by filling out this form or calling our office at (404) 806-6851.