Electrical Safety Inspections
As a homeowner, it can become all too easy to take the "if it ain't broke, don't fix it" approach. While this might be an acceptable route to follow for minor amenities like sprinkler systems or washing machines, you should not adopt this philosophy when it comes to your home's electrical components. Bypassing electrical safety inspections can result in significant damages to your home and may even endanger you or your loved ones. 
Instead, be proactive when it comes to your home's electrical system. This means scheduling an electrical safety inspection with a trusted team of electricians like Aardvark Electric. Our family-owned company has deep ties to the Atlanta, GA community. As such, we always treat our customers with care. We will conduct your electrical inspection like we're performing it in our own home.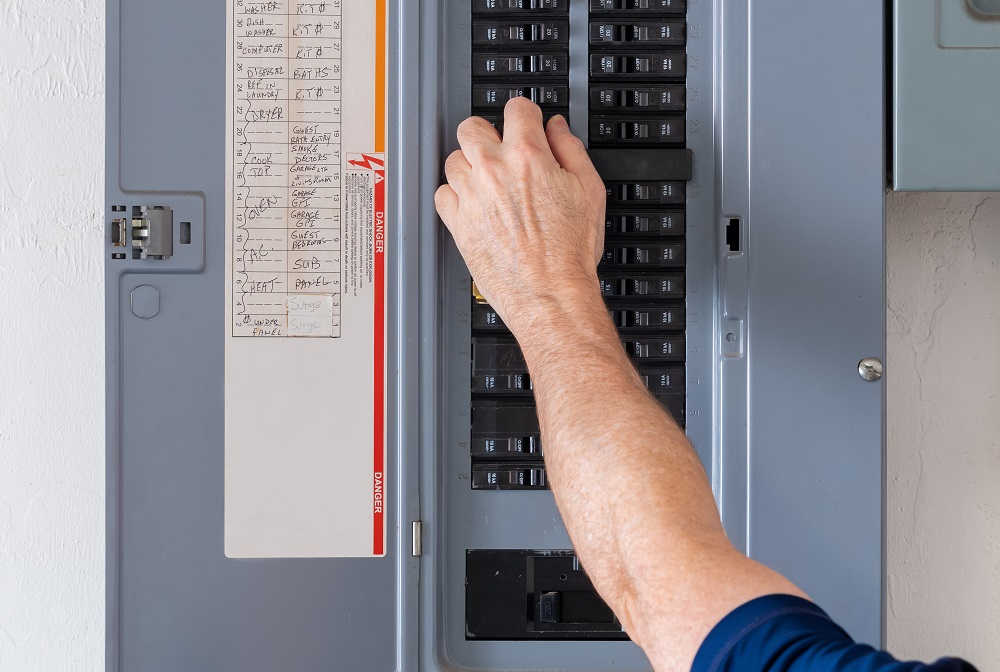 For more information on electrical safety inspections in the Atlanta, GA area, or to schedule an appointment with one of our professional electricians, contact us online or give us a call at (404) 806-6851. 
Why Electrical Safety Inspections Are Important
Electrical inspections are vital for protecting both life and property. Malfunctioning electrical systems can cause fires, electric shocks, and more. By performing an electrical safety inspection, our experienced professionals can identify shortcomings with your current system. For instance, if you frequently experience tripped breakers or flickering lights, your electrical system may be due for an upgrade.
With that being said, it takes a trained electrician to find and correct problems in a home electrical system. At Aardvark Electric, we favor a systematic approach. Though each home is unique, our Atlanta electrical inspection experts know how to identify and repair any electrical safety issues you might face.
Aardvark Electric's Electrical Inspection Services
Aardvark Electric offers comprehensive electrical inspections in Atlanta, GA. Our services include:
General Home Electrical Inspections
This general home inspection involves a top to bottom review of your home's entire electrical system. During this type of inspection, our licensed electricians will inspect your light switches, your panel, and everything in between to make sure everything is operating as it should. 
If there is a problem with your home's electrical system, we will find it and fix it.
Electrical Panel Inspections
Aardvark Electric also provides electrical panel inspections, which are focused on your home's main electric panel. This type of inspection is useful when you are planning to:
Finish a basement or add a room to your home

Purchase a major appliance (i.e., pool, hot tub)

Purchase an electric vehicle and need to have a charger installed
Electrical panel inspections are designed to assess the maximum output capabilities of your Atlanta home. Older homes typically have smaller panels with lower capacities. This is because the electricity demands of a modern household are far greater than it was several decades ago.
Aardvark Electric can provide comprehensive inspections to determine whether your home needs a panel upgrade.
How Often Should I Have an Electrical Inspection Performed?
Ideally, you should schedule an electrical safety inspection before you purchase a home. This holds true even if the home is new construction. Remember, once you sign on the dotted line, your home and its electrical problems are your responsibility. 
By scheduling an electrical inspection with Aardvark Electric, you can protect yourself from the dangers of electrical problems and any financial hardships that they may create. We also recommend scheduling an electrical inspection if you are installing a major appliance. Looking to make your home more energy-efficient or reduce your utility bills? That is another great reason to take advantage of our electrical inspection services.
Electrical inspections should also be performed before and after completing any significant renovations, as well. You can even consider scheduling a home electrical inspection every few years, just to be on the safe side. If you don't know when the last time that your electrical system was inspected, now is a great time to give us a call and set up an appointment.
What Does a Home Electrical Inspection Entail?
During your home electrical inspection, one of our certified professionals will thoroughly examine all of your home's electrical components. Our technicians will be on the lookout for issues such as:
GFCI malfunctions

Service panel problems

Lack of properly grounded wires

Lack of smoke and carbon monoxide detectors

Unsafe appliance connections

Exposed wiring, frays, improper splices, or other unsafe connections
Once located, our team will notify you and provide recommendations for remedying the issues they discovered. Our fully stocked trucks have virtually all of the resources our staff needs to repair most electrical problems the very same day!
Schedule Your Atlanta Electrical Inspection Today
At Aardvark Electric, we want to ensure that your home's electrical system is in tip-top shape. When you partner with us for an electrical inspection, we will thoroughly assess all of the core electrical components within your home. From light switches to your main electrical panel, we look at it all. If any deficiencies are discovered, one of our professionals will promptly share their findings with you. We will also make recommendations for repairing or replacing the damaged electrical components. 
As always, all Aardvark Electric services are backed by our satisfaction guarantee and include upfront pricing. When our experts come to complete a project in your home, you can be confident that the job will get done right the first time.
For more information on our electrical safety inspection services in the Atlanta, GA area, or to schedule an electrical service, contact us online or give us a call at (404) 806-6851. We are standing by to assist you. 
We Are the Bright Choice
Learn What Aardvark Electric is Doing to Bring the Highest Quality to Your Home

Emergency Services
Family Owned & Operated
Same-Day Service
Up-Front Pricing
Satisfaction Guaranteed
Professionally Trained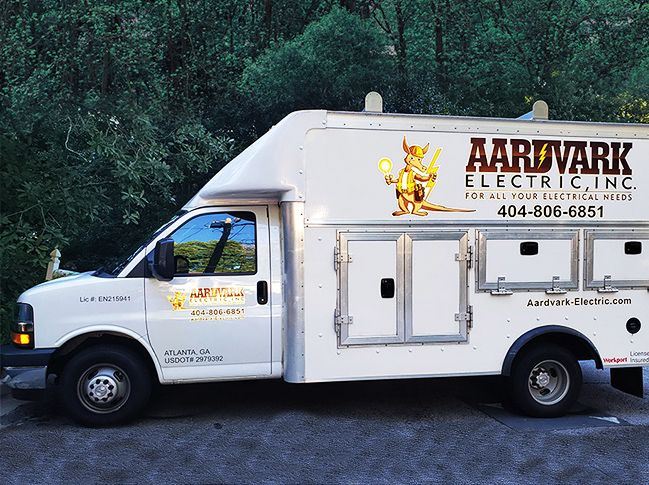 Request Your Service Today

Our team is here to help with all of your electrical needs!
Glowing Reviews
Read What Our Customers Are Saying About Our Service

Great Job
"He was very efficient and mindful of my tight schedule, which meant a lot! He was sure to clean up after himself"
- Happy Customer
We will not hesitate to call Aardvark in the future!
"Aardvark Electric responded promptly and professionally to our minor emergency. Elie was great from start to finish"
- Thankful Customer
Goes Above & Beyond
"Something the inspector missed was pointed out and easily corrected which makes me feel secure in the knowledge that I chose the best company for my needs."
- Satisfied Customer
Flip the Switch
Schedule your service by filling out this form or calling our office at (404) 882-9917.