Carbon Monoxide and Smoke Detector Installation
As a family-owned company, Aardvark Electric knows that your family's safety is your top concern. That's why we provide top-tier carbon monoxide and smoke detector installation in Atlanta. Whether you need one detector or five installed, we have the team for the job. 

You'll find Aardvark Electric is unlike any electrical company you've dealt with before. Our dedication to customer service sets us apart from other smoke detector installation companies in the area. We genuinely care about our customers and their satisfaction, not just our bottom line.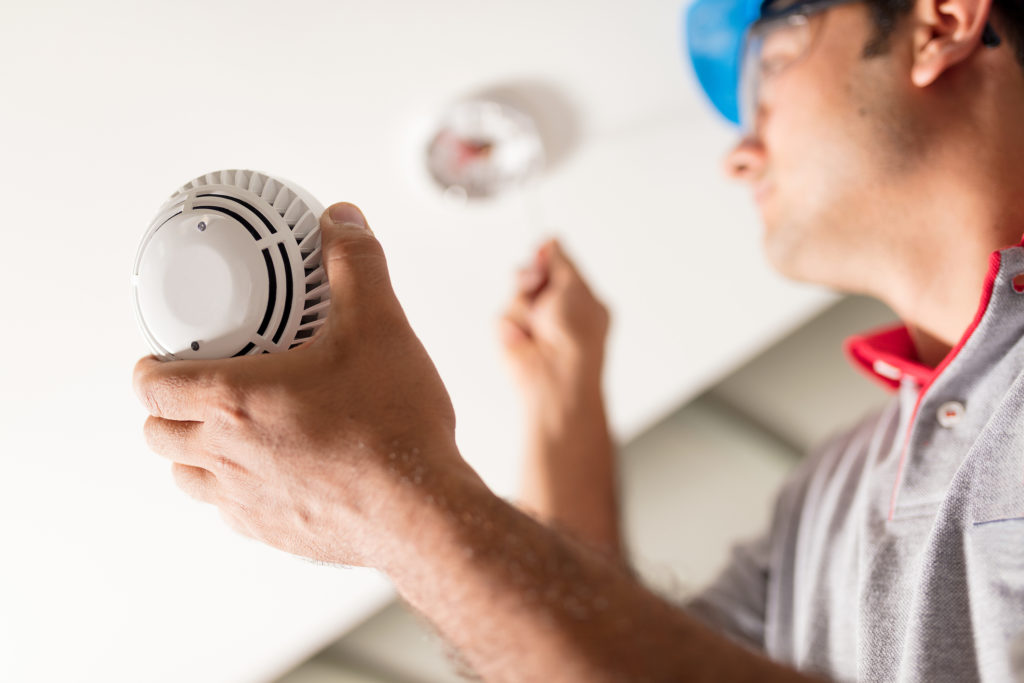 For more information on our carbon monoxide and smoke detector installation services or to schedule an appointment with one of our electricians, contact us online or give us a call today at (404) 806-6851. 
Why You Need Carbon Monoxide and Smoke Detectors
Carbon monoxide and smoke detectors are an integral part of any home. They are your home's first defense against potential fires and gas leaks, and alert your family to evacuate at the first sign of something amiss. They are also both legally required for private residences in Georgia, so not having them could cost you in more ways than one. 
You should have at least one smoke detector and carbon monoxide detector installed on each floor of your house, ideally outside the bedrooms. This way, everyone in your family can hear the alarm well enough and knows to get out immediately if it goes off. We also recommend detectors in the basement and the garage, since vehicles can be a source of carbon monoxide buildup. 
Carbon Monoxide in Your Home
You may be wondering where a carbon monoxide leak could even come from in today's electric-centric world. But there are many appliances in your home that still run on gas and could be a potential source of leaks, including; 
Furnaces

Stoves

Water heaters

Space heaters

Clothes dryers

Car exhaust

Clogged chimneys
With so many sources of carbon monoxide, it's important that you have strategically placed and working carbon monoxide detectors throughout your home. You want the detectors to be able to detect a leak, but placing them too close to gas-fueled appliances can cause false alarms. 
Carbon Monoxide Detector Installation
At Aardvark Electric, we are proud to keep the members of our community safe by providing professional carbon monoxide detector installations in the Atlanta area.
In addition to installation, our team of trained technicians can assist you in deciding how many detectors your home needs and where they should be placed. 
Hard-Wired Smoke Detector Installation 
Hard-wired smoke detector installation is not something you should try yourself. Smoke detectors are a vital safety feature in your home, and you don't want to leave their functionality up to chance. You can make sure everything's working okay with Aardvark Electric. We will double- and triple-check that all of our work is solid and that your detectors are working properly.  
How to Maintain Smoke Detectors
We take care of your smoke detector installation in Atlanta, but you still have a very important job: maintaining your smoke detector. Luckily, this is easy to do and only takes a few seconds out of your day every so often. 
Once a month, you should test that all smoke detectors in your house are working by pressing the test button on the detector. If you aren't sure where to find the test button, we will gladly show you where and how to test it once your smoke detector installation is complete. Additionally, remember to replace your smoke detector's batteries annually to ensure your smoke detectors will work when you need them to and eliminate the need for a future smoke detector repair service. 
Smoke Detector Installation Companies Near Me
Aardvark Electric is ready to tackle any electrical issue you may have, big or small. Whether you require a simple smoke detector installation or help with a more complex job, we've got the tools and the team required to get it done. Our team of highly trained and skillful technicians provides quick, competent, and reliable work that you can feel good about.
Do you need a new smoke detector or carbon monoxide detector? We'll install it, and we'll do it with smiles on our faces! Our technicians always take the time to get every detail of the project done correctly and go to great lengths to ensure our customers are safe, happy, and satisfied.
Reach out to us today to schedule your smoke detector installation or carbon monoxide detector installation. You can contact us online or give us a call (404) 806-6851. Our electrical professionals are standing by to assist you.
We Are the Bright Choice
Learn What Aardvark Electric is Doing to Bring the Highest Quality to Your Home

Emergency Services
Family Owned & Operated
Same-Day Service
Up-Front Pricing
Satisfaction Guaranteed
Professionally Trained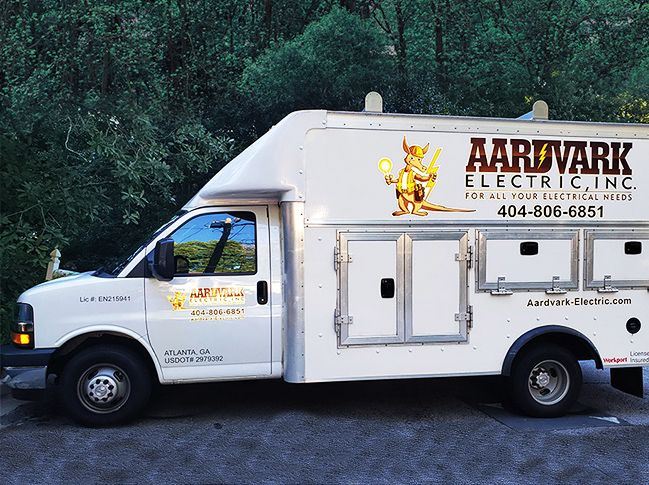 Request Your Service Today

Our team is here to help with all of your electrical needs!
Glowing Reviews
Read What Our Customers Are Saying About Our Service

Great Job
"He was very efficient and mindful of my tight schedule, which meant a lot! He was sure to clean up after himself"
- Happy Customer
We will not hesitate to call Aardvark in the future!
"Aardvark Electric responded promptly and professionally to our minor emergency. Elie was great from start to finish"
- Thankful Customer
Goes Above & Beyond
"Something the inspector missed was pointed out and easily corrected which makes me feel secure in the knowledge that I chose the best company for my needs."
- Satisfied Customer
Flip the Switch
Schedule your service by filling out this form or calling our office at (404) 806-6851.