Ceiling Fan Installation
You don't want to get caught in the Atlanta, Georgia heat without a working ceiling fan. They help keep you and your family cool while also saving you money when you crank up the air conditioning. 
Ceiling fans are even useful when it starts to get chilly out. Most models of fans can operate in reverse in order to push down and recirculate the hot air that naturally rises to the top of the room. This ends up saving many homeowners on energy bills and efficiency costs. Ceiling fans can also be a design focal point, making the room look larger than it is. They are also very versatile and can be installed indoors or outdoors, depending on your needs. So don't delay your new ceiling fan installation any longer.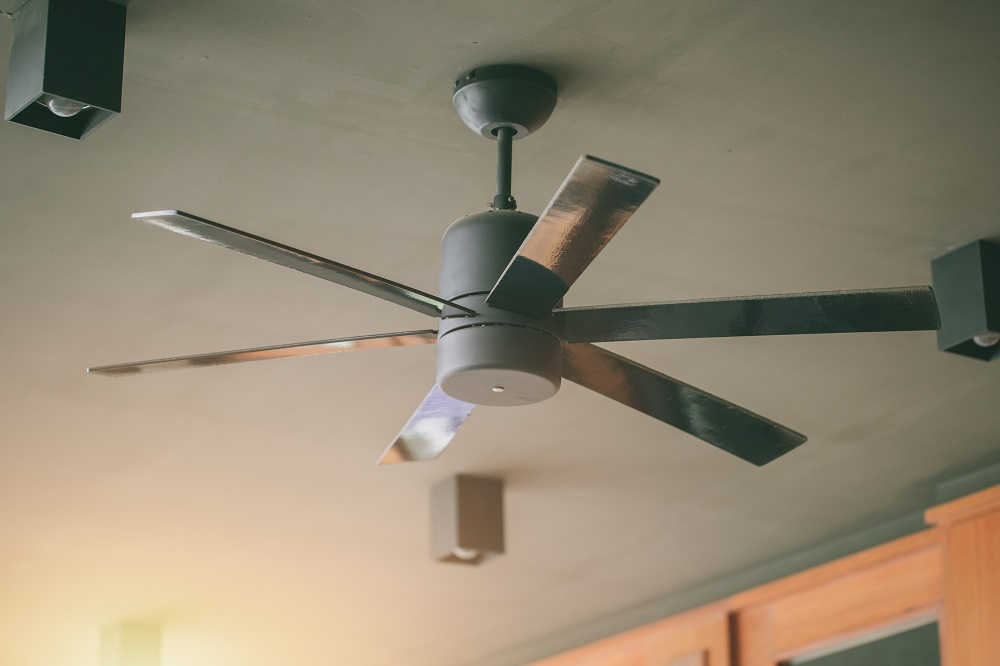 Contact us or call (404) 806-6851 for more information on our ceiling fan installation services or to schedule an appointment an electrician.
Should I Do a Ceiling Fan Installation Myself?
It may be tempting to go ahead and install your brand-new ceiling fan by yourself, but unless you have a lot of experience doing so, it's best to call in the professionals at Aardvark Electric. A lot can go wrong when you start messing with the wiring in your ceiling, and if you have a vaulted or very high ceiling, it can be even trickier. We'd hate for you to go DIY to save money only to make things more expensive for yourself in the end. 
Your ceiling fan needs to be just right. An oversized ceiling fan can cause insufficient low airflow and minimal cooling. Fans that are too small for the space can create too much airflow. While we don't have ceiling fans in stock, we can take a look at whatever fan you choose and let you know whether it's okay to install. If it is, we'll go ahead and do that. 
With a team of professionals experienced in ceiling fan installation services at your beck and call, you can rest easy knowing your ceiling fan is properly installed. 
Ceiling Fan Installation Service
Let the qualified professionals at Aardvark Electric do all the heavy lifting for you. All you have to do is buy the ceiling fan of your dreams, give us a call, and we'll be there to get it installed. 
Ceiling Fan Installation in Atlanta
At Aardvark Electric, we are proud to serve the regional Atlanta area. As a local business ourselves, we love to help people in our community and get to know them better. 
Why Choose Aardvark Electric?
We know several electric companies offer ceiling fan installation in Atlanta to choose from. But none of them do ceiling fan service quite like us. When you go with Aardvark Electric, you get high-quality service at a competitive price from a trusted local company. 
You'll Work with Family-Oriented People
At Aardvark Electric, we take pride in being a local family-owned business. It allows us to get to know our customers personally and provide more individualized care. 
You'll Get Superior Customer Service
With Aardvark Electric, you'll never get lost in the shuffle of everyday business. We love to roll out the proverbial red carpet for our customers and give them the best treatment around. You can always expect to be treated with respect and kindness by our friendly, professional staff, no matter what time of day you call. We even offer emergency services when something goes wrong outside of normal business hours. 
You'll Get Satisfaction Guaranteed
Do you have a tricky vaulted ceiling? Or maybe you have a light where you want to hang a ceiling fan. No matter what type of ceiling fan you have or where you need it installed, Aardvark Electric will get the job done. 
We are highly confident in our team of trained technicians to deliver expert installation and excellent ceiling fan service every time. That's why we guarantee satisfaction with all the work that we do. If you aren't satisfied for any reason, give us a call, and we'll be back out to rectify the issue.
We Come to You
Once you have picked out a ceiling fan that is just right for your space, call our team to schedule an installation. We will come to you with all the tools we need and get in and out as quickly as possible. Oftentimes, we can even come out the same day and get your ceiling fan installation taken care of. 
For more information on our ceiling fan installation services or to schedule a service with one of our electricians, contact us online or give us a call at (404) 806-6851. Our friendly staff is standing by to take your call.
We Are the Bright Choice
Learn What Aardvark Electric is Doing to Bring the Highest Quality to Your Home

Emergency Services
Family Owned & Operated
Same-Day Service
Up-Front Pricing
Satisfaction Guaranteed
Professionally Trained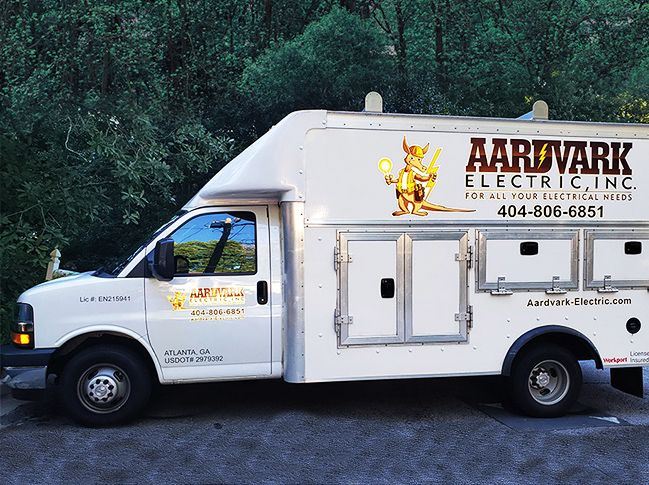 Request Your Service Today

Our team is here to help with all of your electrical needs!
Glowing Reviews
Read What Our Customers Are Saying About Our Service

Great Job
"He was very efficient and mindful of my tight schedule, which meant a lot! He was sure to clean up after himself"
- Happy Customer
We will not hesitate to call Aardvark in the future!
"Aardvark Electric responded promptly and professionally to our minor emergency. Elie was great from start to finish"
- Thankful Customer
Goes Above & Beyond
"Something the inspector missed was pointed out and easily corrected which makes me feel secure in the knowledge that I chose the best company for my needs."
- Satisfied Customer
Flip the Switch
Schedule your service by filling out this form or calling our office at (404) 806-6851.